It's Time To Birth Your Book & Share Your Message
Are you tired of feeling frustrated, overwhelmed, and confused with the book writing process?


Are you ready to implement change and start creating impact and a legacy for yourself and for
others?
That was me in 2016 I was frustrated and overwhelmed with all of the information. I was confused on how to get started or where to start.




You see I had a plan, I wanted to change the world with my story. I wanted to help and serve my audience and help them to transform their lives. 
Sound familiar? Right, I just knew that if I could get this book out that I could reach the masses. So, in 2017 I published. 




Then from there I began to speak and truly own my message. I then attracted people just like you who wanted to write their books too, that is when my coaching business also started.


People were just dying to know how I was able to write my book and own my story. From there, I landed press and began getting interviewed on radio and television. I have been featured on
FOX, in ESSENCE,
and with other media outlets. Also, writing and publishing my book has allowed me to do many things, such as travel, book speaking engagements, and do the things that l love. Writing my book has opened up countless speaking engagements and opportunities. Let me show you how writing your book can do the same for you!
Speaker At Essence Fest 2019
Becoming An Author Has Opened The Door To Countless Speaking Engagements & Opportunities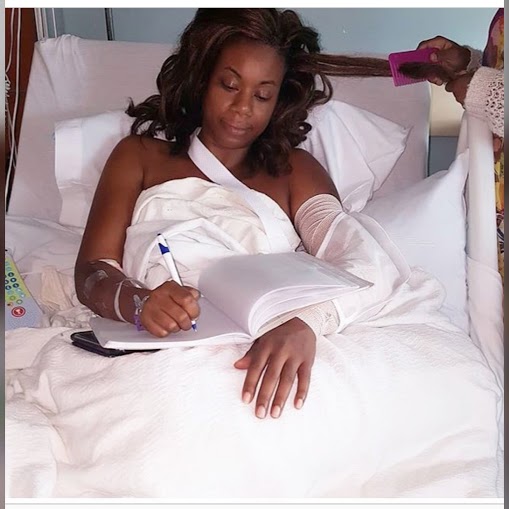 I had many challenges, I just kept going... 
 I use to be a dreamer just like you.
When I took this photo I had just been robbed and had my arm broken. I was...
*Determined to stilll write and make my dreams come true as an author
*Venturing off into something new and was TERRIFIED of how things would turn out.
*Desperate but clueless about how to generate my own income and predictable income as an author.
Now I make my monthly paycheck in a week and do it all while helping others to achieve their dreams as welI.
I finally took the chance and published my book. It was the best decision that I ever made! Despite the setbacks I was able to accomplish a lifelong dream. So can you!!!
Benefits
Make Money Doing What You Love!
You will learn my proven 5 step P.O.S.O.S formula that will help you write easily and effectively. 
1.Planning 
2.Outlining 
3.Streamlining 
4.Organizing 
5.Schedule
Training modules where you can learn at your own pace and use for a year! 
  *Weekly Q&A's where 
You can ask me all of your questions. Yes that's right I will be available every week to answer all of your questions about the training 
12 Weeks of accountability and coaching with me and my team 
How to successfully edit your book 
How to find great graphic designers to design your book 
How to write a winning title 
How to obtain your ISBN the correct way 
How to write in half the time 
How to publish to Amazon 
How to copyright 
Certificate of Completion and more!
FAQ'S


What is Birth Your Book Share Your Message?
It is my 12 week program that helps you go from frustrated to finished in the book writing process.
What makes it different?
Unlike a lot of other training out there, with the Birth Your Book Accelerator Program you get a step-by-step breakdown of how to successfully write, publish, and launch your book into the marketplace.


Who's it for?
Anyone who knows that books are part of their calling and destiny. Anyone who wants to change their lives and get their message out into the world while building credibility, legacy, and income for their future.


 What does the Birth Your Book Accelerator usally cost?
When you combine the training with the extra added bonuses you'll get if you enroll today, the entire offer is worth $10,000+.
How long will this pricing last?
Pricing could change at any time and at any moment. We know that this is a highly valuable course and that the price is expected to increase soon.
 WHAT PAST CLIENTS ARE SAYING